WHO WE ARE
ITHENTIC is an award-winning digital content company focused on developing, producing and distributing narrative-based properties for all platforms. We are digital storytellers – equal parts genre-bending live action, wisecracking comedy, trailblazing animation, and indie film with a dose of social conscience. We create our digital content for traditional broadcast, OTT platforms, iOS and Android tablets and smartphones, and social media. HQ'ed in Toronto, we also have offices in New York and Los Angeles in hot pursuit of "the good stuff" seen on iFestivus.
WHAT WE DO
iFestivus is a CAVCO approved online video service, launched in 2006 as ITHENTIC, that aggregates and distributes the very best video content. The company is headquartered in Toronto with offices in New York City and backed by three engaged and prominent shareholders: eOne Entertainment, Canada's largest entertainment company, the founders of iThentic LLC (founded by Catherine Tait), and Smiley Guy Studios, an award winning animation and new media studio. Smiley Guy Studios is the operating partner with Jonas Diamond as CEO
iFestivus provides a tastemaker service that helps viewers navigate the overabundance of online video. We offer a curated library of short-form video content – including short films and web series – that does all the hard work in order to bring you professional, innovative, properly licensed videos that can be comfortably labeled 'the best'.
We strive to unite communities that include our creators, curators and viewers. Our management team has a depth of experience in global production, distribution and marketing and is connected to a powerful international network of writers, directors, producers, animators and artists. This ensures that iFestivus showcases the very best new work. Our creative network is rooted in the independent film and television industry and has generated some of the most groundbreaking entertainment of the last two decades.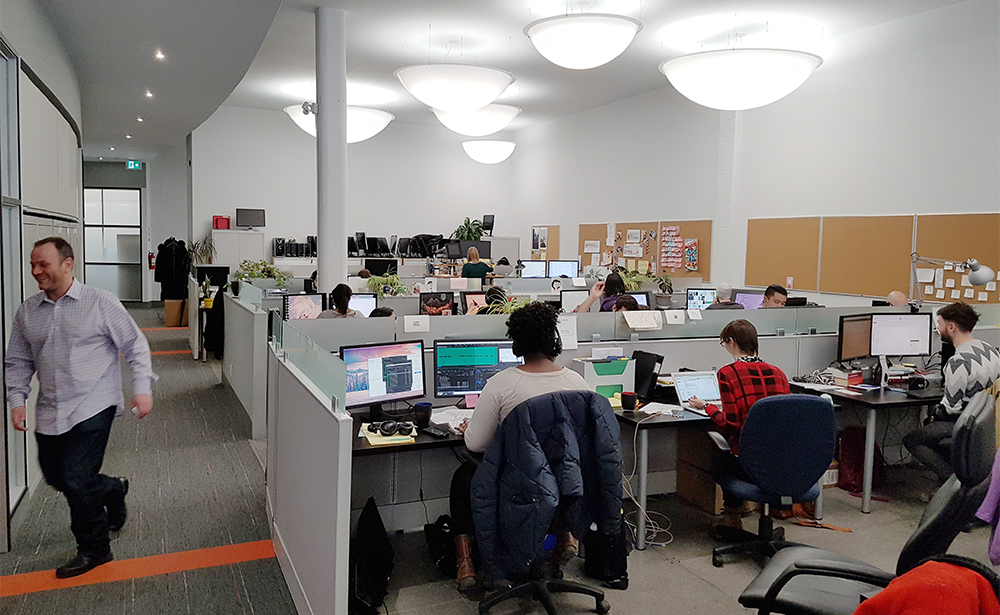 Canada's 2012 Digital Company of the Year
2013 International Emmy Award Winner